This hearty one-pot chicken stew practically cooks itself! It's made all in one-pot with tender chunks of chicken and savory veggies. Enjoy it with crusty bread for an ultimate cold-weather meal!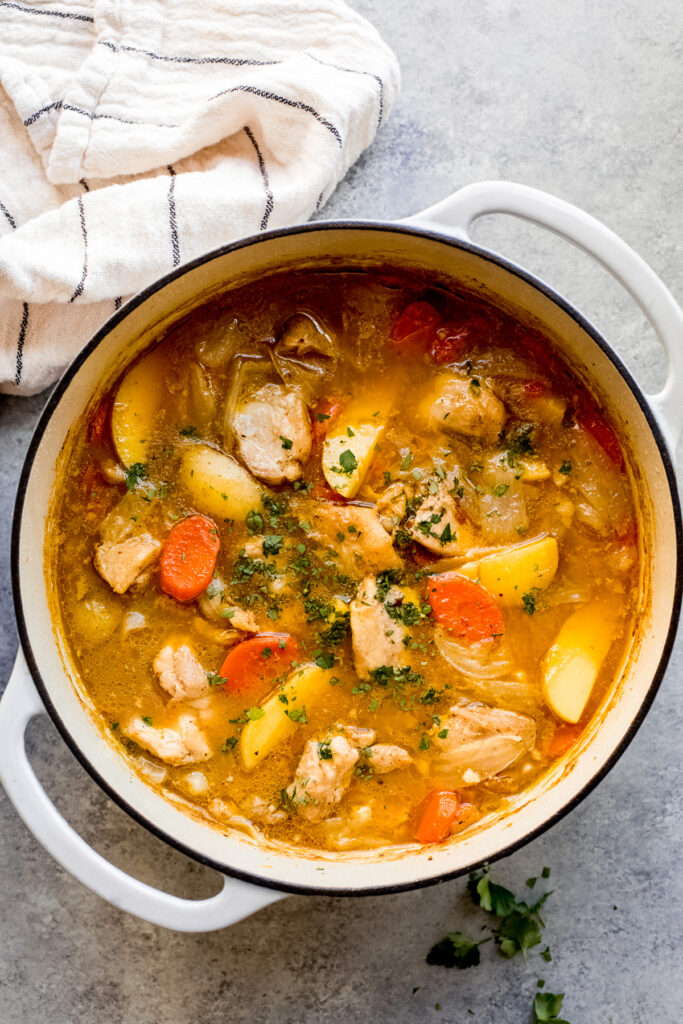 INGREDIENTS:
8 chicken pieces
1 large onion
1 tspn jeera
1 tspn garum
1 tspn dhania
½ tblspn paprika 
1 tblspn rajah curry powder
1½ imana chicken flavour cubes
2 medium carrots
1½ cups boiling water
4 tblspn canola oil
1 tblspn chicken spice
1 tblspn knorr cream of chicken soup
Potatoes
PREPARATION:
Rub chicken pieces with chicken spice.
Heat oil, brown chicken both sides and set aside.
In the same pan add onion and fry until soft.
Add chicken cubes, stir. Add jeera, dhania, garum and rajah and mix well.
Add chicken pieces, paprika, carrots and cook for 5 minutes.
Cut the potatoes and put them with the other ingredients
Add water and cook for 35 minutes on medium heat.
Mix cream of chicken soup with 3 tblspns of water and add to your stew, let it simmer for 5 minutes.
Ready to serve
Enjoy!