Fans of banana pudding, unite! You'll go nuts for these cookies if you enjoy a scoop of this classic treat.
For many years, banana pudding has graced dinner tables and potlucks alike.
It's a traditional go-to dessert made with ripe bananas, whipped topping, and vanilla wafer cookies.
I developed a recipe that uses banana cream pudding mix because I wanted to replicate that flavor in cookies.
The softest cookie is produced, and it will remain that way for days! White chocolate chips are added for creaminess and Nilla Wafers are crushed to give these banana pudding cookies a classic dessert vibe.
You'll want to make these over and over again!
Banana Pudding Cookies Recipe
This recipe makes two dozen cookies.
Ingredients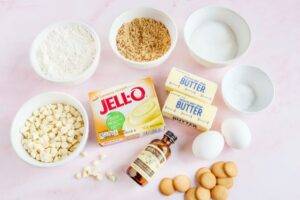 2 sticks unsalted butter, softened
1/2 cup white sugar
1/2 cup light brown sugar
2 eggs
1 teaspoon pure vanilla extract
1 (5.1-ounce) box instant banana cream pudding
1-1/2 cups flour
1 teaspoon baking soda
1/2 teaspoon salt
1 cup white chocolate chips
3/4 cup crushed Nilla Wafers
Directions
Step 1: Make dough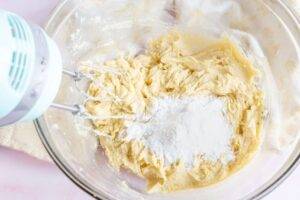 In a mixing bowl, cream the butter and sugars until light and fluffy.
Mix in the eggs, vanilla extract and dry pudding mix.
Mix in the flour, baking soda and salt to finish the dough until just combined.
Stir in the white chocolate chips.
Step 2: Chill dough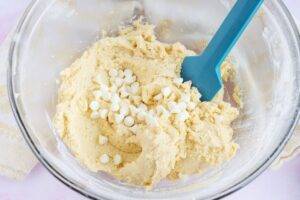 Put the dough in the fridge for 30 minutes to chill.
Although it's enticing to omit it, chilling the cookie dough will result in thicker, richer cookies.
Step 3: prepare cookies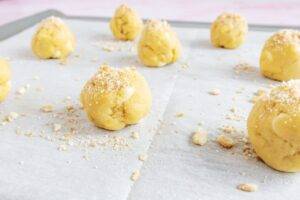 the oven to 350 degrees Fahrenheit. Use parchment paper to cover a baking sheet.
Create balls out of cookie dough by scooping tablespoon-sized portions. Place the cookies 2 inches apart on the parchment paper.
Nilla Wafers should be crushed and added to the tops.
The cookies should be baked for 8 to 10 minutes, or until the edges are just starting to turn golden.
The cookies should rest on the baking sheet for 10 minutes before being moved to a cooling rack to complete cooling. Remove the baking sheet from the oven.
How to Store Banana Pudding Cookies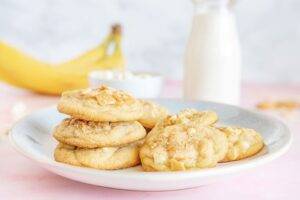 These aren't your typical cookies because pudding mix is added to them.
Keep these cookies in an airtight container to preserve their flavor, texture, and great wetness. For three to four days, you'll be able to eat fresh, chewy cookies.
Do you want more cookies later? For up to two months, keep them in freezer bags that are airtight.
Simply take a couple cookies out of the freezer, warm them, and enjoy!