Ingredients:
1 lb lean ground beef
1 onion, chopped
1 red pepper, chopped
1 orange pepper, chopped
1 yellow pepper chopped
1 package Taco Seasoning
1 jar queso (394 ml)
3/4 of a 1 kg package of frozen Tater Tots
1 cup cheddar cheese, shredded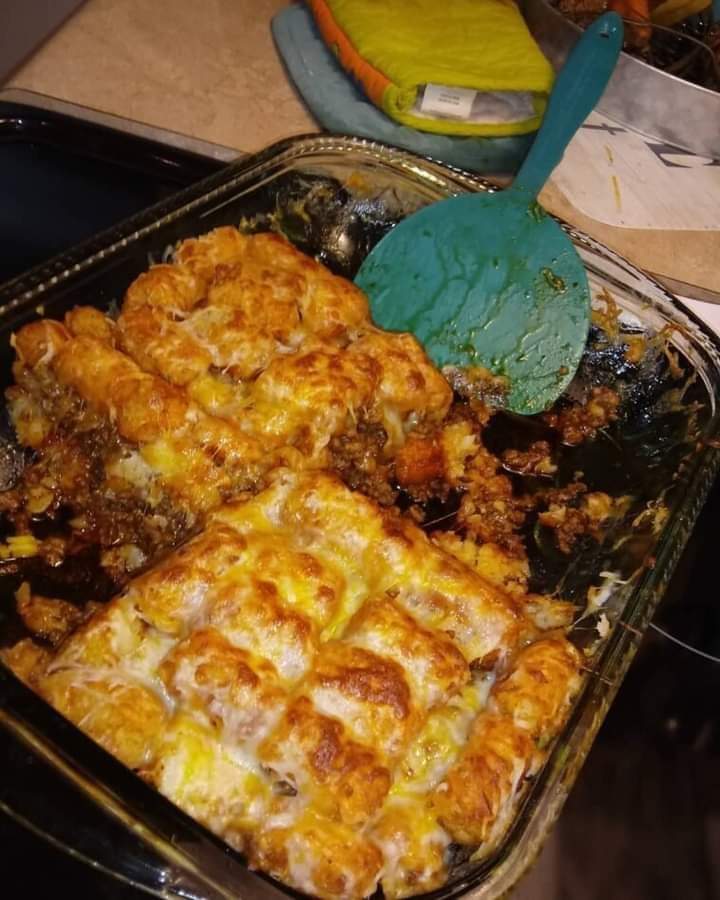 Instructions:
Heat a large skillet over medium heat. Add onions, peppers and ground beef. Cook until beef is no longer pink and onions and peppers are softened, about 7 to 8 minutes. Stir in taco seasoning.
Preheat oven to 400F. Grease a large casserole dish with cooking spray. Spread the beef mixture on the bottom evenly. Pour queso on top and spread to cover beef mixture. Cover with Tater Tots. Bake for 40 minutes. Remove from oven and sprinkle with cheddar cheese. Bake an additional 5 minutes, or until cheese is melted. Serve hot.