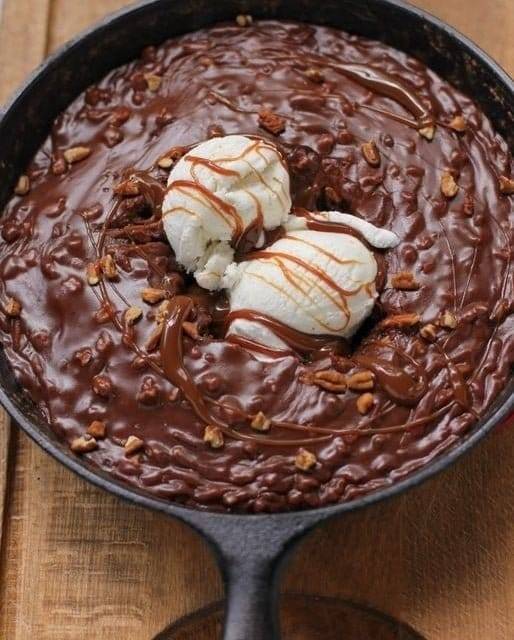 *Ingredients (6 people)
°Dark chocolate
°150g dark chocolate
°Orange zest
°The zest of an orange
°1 large square chocolate cake
°1 Vanilla Ice Cream (150g / 300ml)
Cut your chocolate fondant into equal parts and arrange them on plates.
After cutting the chocolate into pieces, melt it in a bain-marie, in a glass bowl.
2
Form balls of Carte D'Or Vanilla Ice Cream that you will place on each of the soft portions.
Pour chocolate coulis then adding orange zest for decoration.
Enjoy !