INGREDIENTS :
5 eggplants
3 long zucchini
1kg minced veal and beef
Onions
Garlic
tomato paste
6 fresh tomatoes
1 cinnamon stick
bay leaves
fresh rosemary
2 egg whites
1 egg
Salt
Pepper
120 g of butter
120 g of flour
1.5 liters of milk
Cheese
2 eggs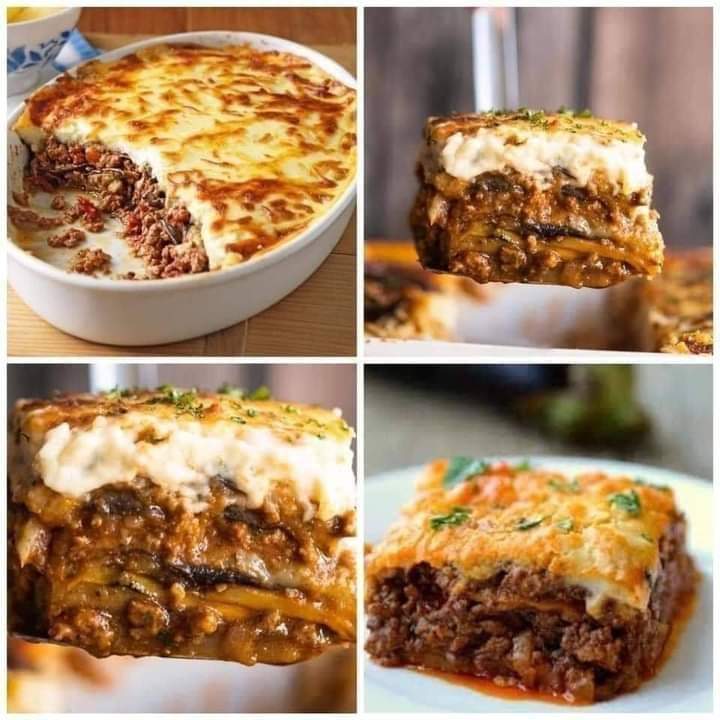 PREPARATION :
The first thing I did was slice my eggplants and salt them; I added them in a colander to get rid of the bitterness, for at least 30 minutes.
I cut my zucchini into slices and fried them in sunflower oil.
Once they were cooked, I put them in a colander to get rid of the excess oil.
I rinse the eggplants and dry them well before frying them too.
They also go in the colander to get rid of excess oil.