recipes
SLOW COOKER SALISBURY STEAK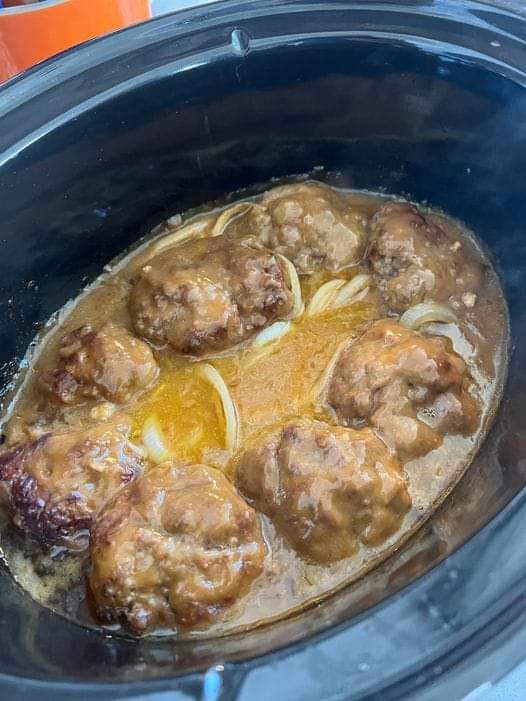 Salisbury Steak has a long history of being an economical meal that still manages to feel indulgent. (Not to mention super comforting too!) It's an easy enough stovetop meal to throw together, but sometimes the crockpot makes things even easier. That's the case with this Slow Cooker Salisbury Steak
INGREDIENTS
2 lbs lean ground beef
1/2 cup breadcrumbs
1/4 cup milk
1 (1 oz) packet onion soup mix
1/2 teaspoon dried thyme
1/4 cup all-purpose flour
2 tablespoons extra virgin olive oil
1 white onion, sliced
2 (10 oz each) cans condensed cream of chicken soup
3/4 cup water
1 (1 oz) packet au jus mix
How To Make Slow Cooker Salisbury Steak
In a large bowl, combine ground beef, breadcrumbs, milk, onion soup mix, and dried thyme. Mix until combined, then shape into 8 patties.
Arrange sliced onion in the bottom of a slow cooker.
In a large skillet over medium-high heat, heat the olive oil. Dredge patties lightly in flour, then brown on both sides.
Place browned beef patties on top of sliced onion in slow cooker, stacking alternately.
Stir together condensed soup, water, and au jus packet and pour over beef patties. Cover and cook on low until beef is cooked through, 4-5 hours.
Enjoy.