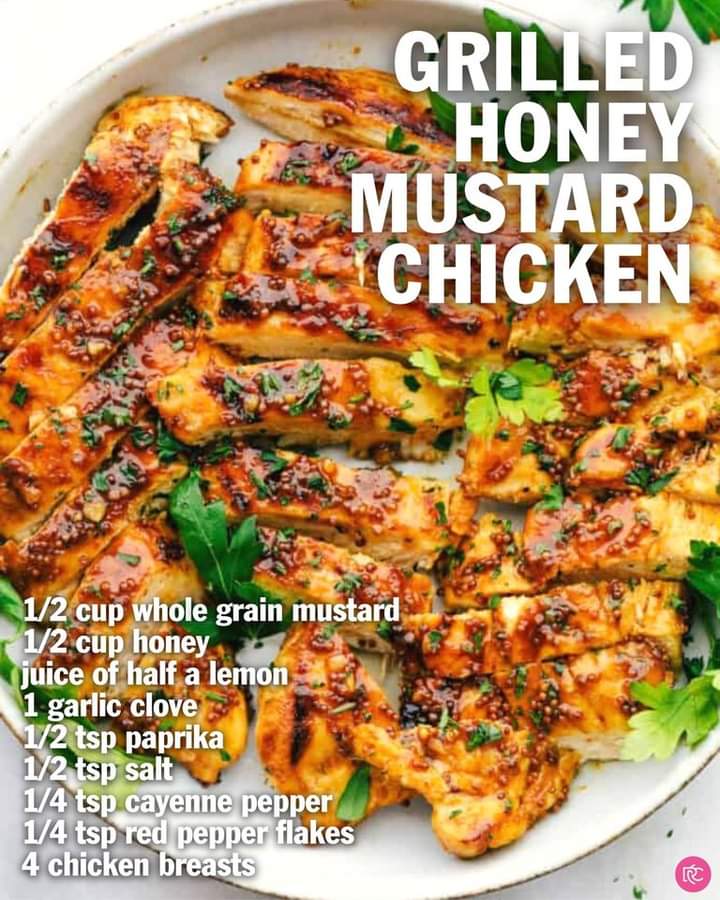 Ingredients
1/2 cup of any whole grain mustard
1/2 cup of honey
Juice of ½ a lemon
1 garlic clove smashed and minced
1/2 teaspoon paprika
1/2 teaspoon salt
1/4 teaspoon cayenne pepper
1/4 teaspoon red pepper flakes
4 boneless skinless chicken breasts
Instructions
Whisk all ingredients in a small bowl. Reserve 4 tablespoons of sauce and then pour the remaining honey mustard mixture over the chicken, toss and cover with plastic wrap and let it sit for about 30-45 minutes at room temperature.
Preheat the grill on medium-medium high heat, grill chicken for about 6 to 7 minutes per side or until chicken is done.
Pour the reserved honey-mustard sauce over chicken and let rest under foil for about 5 minutes. Serve.